When Dairy Holdings Limited (DHL) needed to streamline their invoicing processes, DX2 provided the solution
Dairy farming in New Zealand today is a big business, with complex operational and business needs. In a series of recent studies by the Ministry for Primary Industries, achieving great results owed much to being willing to adopt a systematic approach to streamlining their business processes.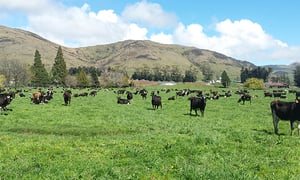 It's an approach that drives Dairy Holdings Limited (DHL), the largest corporate dairy farming organisation in NZ. DHL operate across 74 dairy farms and 15 grazing block operations. They were manually processing up to 1,500 invoices per month - a task that could take several weeks.
"We were in desperate need of an efficient invoice approval system," recalls Morgan Galbraith, DHL's CFO. "Our processes were very time consuming and unproductive."
The solution that ticked all the boxes for DHL was Olympic's DX2. It's an online, shared workspace for the secure exchange of documents. The automation streamlines the trading between parties, gaining savings and efficiencies.
DHL's implementation of DX2 has been outlined in a new case study. It looks at:
The challenges that DHL were facing using an outdated manual invoice approvals system


How DX2 turned thousands of PDF invoices into digital data


The improved communication between DHL's Farm Operators and Farm Supervisors


How DHL can escape the constraints of time and place by providing a digital platform that is available 24/7


Future projects between DHL and Olympic which are focussed on digitising more supplier invoices
DX2 is essentially a shared, digital B2B workspace. It allows parties to send and receive documents in any format, which is perfect for organisations like DHL with a dispersed workforce and a large number of invoices to process.
In particular, DHL have benefited from the digital approvals process provided by DX2, delivering reassurance that the documents have been approved via the rules they've specified.
"Our users have found DX2 to be user friendly and not too daunting to learn," says Morgan. "The security of knowing that every invoice has been signed off for payment as per the delegated authority is invaluable."