Kiwi businesses face a significant challenge in a world that's increasingly being disrupted by digitisation, and that's staying relevant within the global marketplace. Customer expectations, innovative business models and major strides in digital technology all add to the pressure of planning for the future.
Take Amazon, for instance. You'd be hard-pressed to find another organisation in the world that typifies the power of continual disruption than the Jeff Bezos-founded retail giant. In 1994, it took on publishers and booksellers around the world. And as a result of that journey, it forced many of them to disrupt their business models or turn off the lights.
Amazon then went on to successfully disrupt Sony, Apple and Samsung in two major categories: e-readers and tablets. They've since grown to be the second-largest e-commerce organisation in the world. Why? Because they embraced digital transformation, applied it to the logistics of their business, and set out to use that technology to disrupt their competitors on a global scale.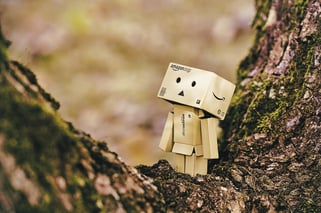 A new study published in the CIO Magazine recently provides new insights into the digital challenges and opportunities for Kiwi companies. It takes an in-depth look at what digital disruption will mean, especially the impact of digital disruption on New Zealand organisations. Over two thirds of those surveyed report being impacted by digital disruption, and three quarters have a digital strategy in place, or are in the process of developing one.
"New Zealand business leaders have a sense of urgency around digital transformation, with 60 per cent understanding they have less than two years to integrate a digital initiative before the full impact of digital disruption hits," says one of the study's researchers. "This sense of urgency is translating into action as New Zealand organisations take a proactive approach to disruption."
Business processes like procure-to-pay or sales fulfilment are examples of areas already heavily affected by digital disruption. The rise of technology means that customers have come to expect real-time transparency, an improved customer experience, customisation, and more.
So the challenge is how best to leverage digital technology to a business's advantage, to enable new ways of working with partners, suppliers and customers. You could look at it in terms of becoming a disruptor, rather than the disrupted. As the study mentioned above revealed, those who take a proactive, timely (within 2 years) approach to the digitisation of key business processes will not only reap the rewards, but will also differentiate in the market. Managing the workload and understanding the impact of digital disruption means making investments in emerging technology solutions.
The IBM Institute for Business Value identified seven key factors for the successful digital transformation of business processes:
Create a new business platform built for competitive advantage


Leverage the incumbent advantage in data


Architect your business for change enabling agility and flexibility


Redesign your workflows around AI


Get agile, change fast and deploy faster


Reinvent your workforce to ignite talent


Ensure trust and security of your business platform
The rate of digital disruption means the time to act is now. Investing in a technology solution that's designed to digitally transform key business processes is a necessary step and is key to planning for the future.
---
If you're keen to find out more about our digital transformation solutions, you can request a demo of DX2, Olympic's digital document exchange platform that includes modules; DX2 Purchase, DX2 Capture and DX2 Approvals.